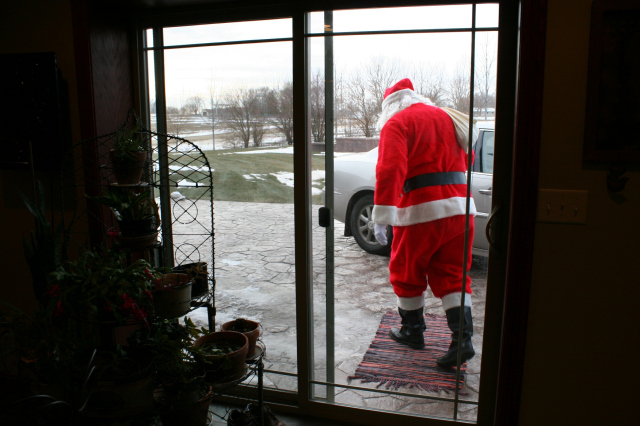 Caught in the act video: if you have a ring doorbell or security camera, Santa Roger will arrange to visit your house when your children are not home. He will arrive with his bag of toys and use his magic key to enter the house, which will be caught on video, as will his exit. You can excitedly "discover" the video on Christmas day to show your children!

Video chat with Santa: you will fill out an information sheet about your children before your Santa call. Then he will visit via zoom with the children about their activities, honors, pets, and important facts during their video chat, which will probably be from Santa's home or workshop.

Letter from Santa: Santa will answer your child's letter personally on Christmas stationery and postmark the envelope from the north pole.

 Storytime with Mrs. Claus: Mrs. Claus will visit with your children via zoom and read a Christmas story.
Book now for events prior to November 13th