Santa Roger not only has the authentic look of Santa, he also has the spirit of Christmas in his heart.  He loves to see the wonder in children's eyes when they see Santa. Recognized wherever he goes, at all times of the year, he delights in greeting children everywhere.
Santa Roger is a member of the international brotherhood of real-bearded santas and has his master's degree from santa university.  Mama Claus has her bachelor's degree from Santa Claus University and has also attended many national conventions and workshops.  Both Santa and Mrs. Claus are background-checked and insured.
Santa Roger has taught school for over forty years and  as teachers, both Santa and Mrs. Claus are comfortable working with special needs children.
Roger has been a Santa for more than twenty years, as well as working with children in his church and in children's theater.   
Santa Roger is committed to giving your family or business a magical, personally tailored experience that will leave you with the best Christmas memories ever.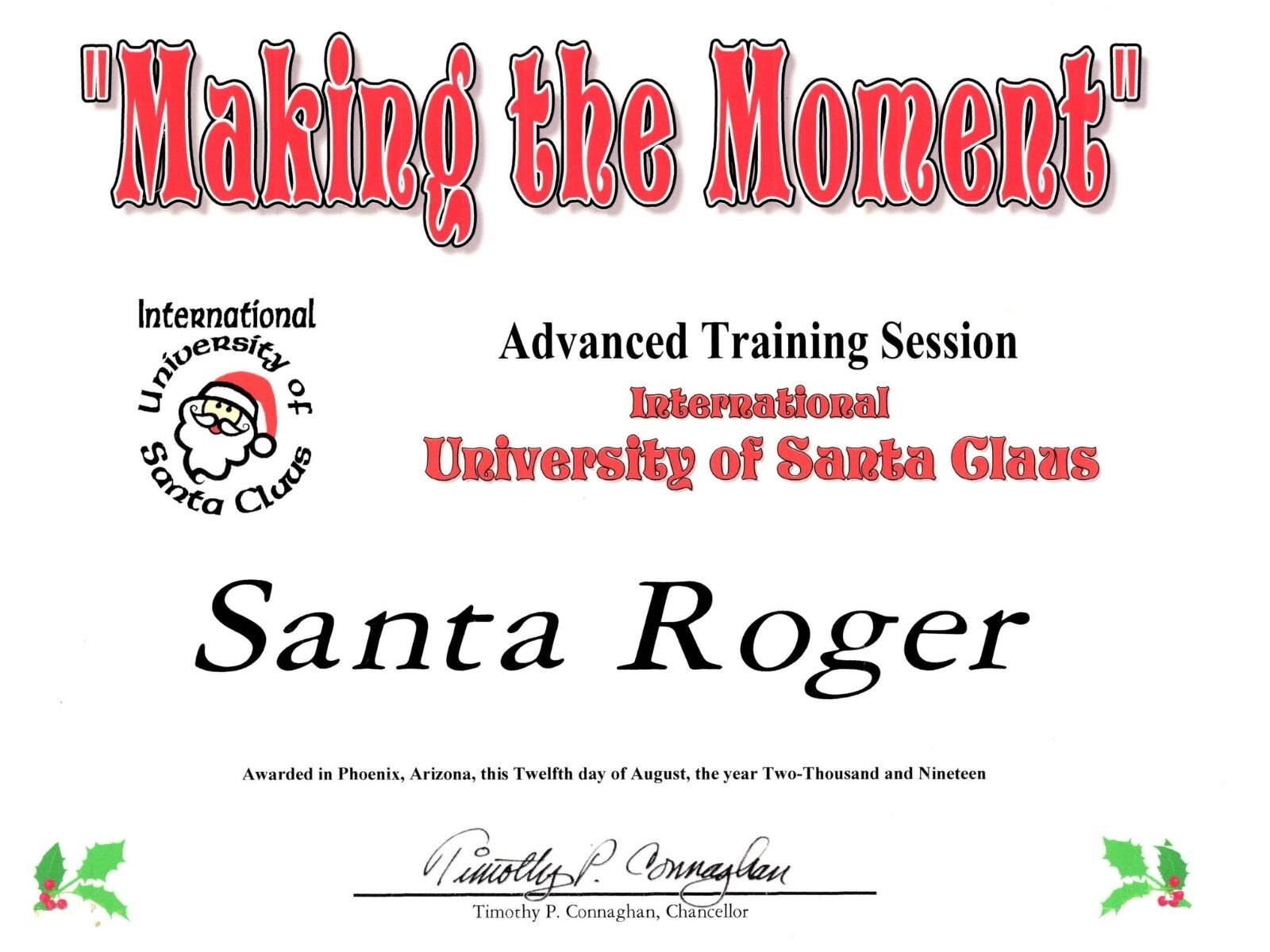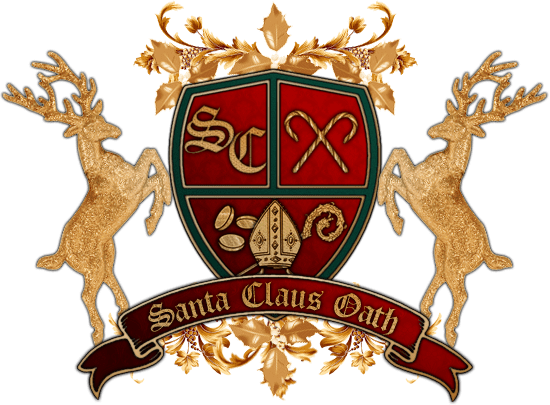 I WILL SEEK KNOWLEDGE TO BE WELL VERSED IN THE MYSTERIES OF BRINGING CHRISTMAS CHEER AND GOOD WILL TO ALL THE PEOPLE THAT I ENCOUNTER IN MY JOURNEYS AND TRAVELS.
I SHALL BE DEDICATED TO HEARING THE SECRET DREAMS OF BOTH CHILDREN AND ADULTS.
I UNDERSTAND THAT THE TRUE AND ONLY GIFT I CAN GIVE, AS SANTA, IS MYSELF.
I ACKNOWLEDGE THAT SOME OF THE REQUESTS I WILL HEAR WILL BE DIFFICULT AND SAD. I KNOW IN THESE DIFFICULTIES THERE LIES AN OPPORTUNITY TO BRING A SPIRIT OF WARMTH, UNDERSTANDING
AND COMPASSION.
I KNOW THE "REAL REASON FOR THE SEASON" AND KNOW THAT I AM BLESSED TO BE ABLE TO BE A PART OF IT.
I REALIZE THAT I BELONG TO A BROTHERHOOD AND WILL BE SUPPORTIVE, HONEST AND SHOW FELLOWSHIP TO MY PEERS.
I PROMISE TO USE "MY" POWERS TO CREATE HAPPINESS, SPREAD LOVE AND MAKE FANTASIES COME TO LIFE IN THE TRUE AND SINCERE TRADITION OF THE SANTA CLAUS LEGEND.
I PLEDGE MYSELF TO THESE PRINCIPLES AS A DESCENDANT OF ST. NICHOLAS THE GIFT GIVER OF MYRA.
​
-PHILLIP L. WENZ
Book now for events prior to November 13th