BREAKFAST WITH SANTA ROGER
Imagine your kids waking up in the morning hearing the doorbell just for them to open the door and find Santa asking if he could join them for breakfast. That will be one of the most memorable meals of their lives. The joy on their faces will provide the family with the story of a lifetime. The feeling is the same for many grown-ups who have never had the opportunity of sharing a meal with santa.
Santa Roger is a real bearded Santa Claus for hire and is very flexible and friendly. Roger has been providing holiday entertainment for over 20 years now. Santa Roger would love to bring this memorable experience to you and your loved ones. This is a great opportunity for kids and parents to share in one of the most memorable experiences we can provide.
Breakfast with Santa service is available in all Metro Phoenix cities. Book a date with Santa Roger today for a special and memorable breakfast with Santa experience for you and your loved ones. Santa Roger will bring the joy and excitement of Christmas to your breakfast table.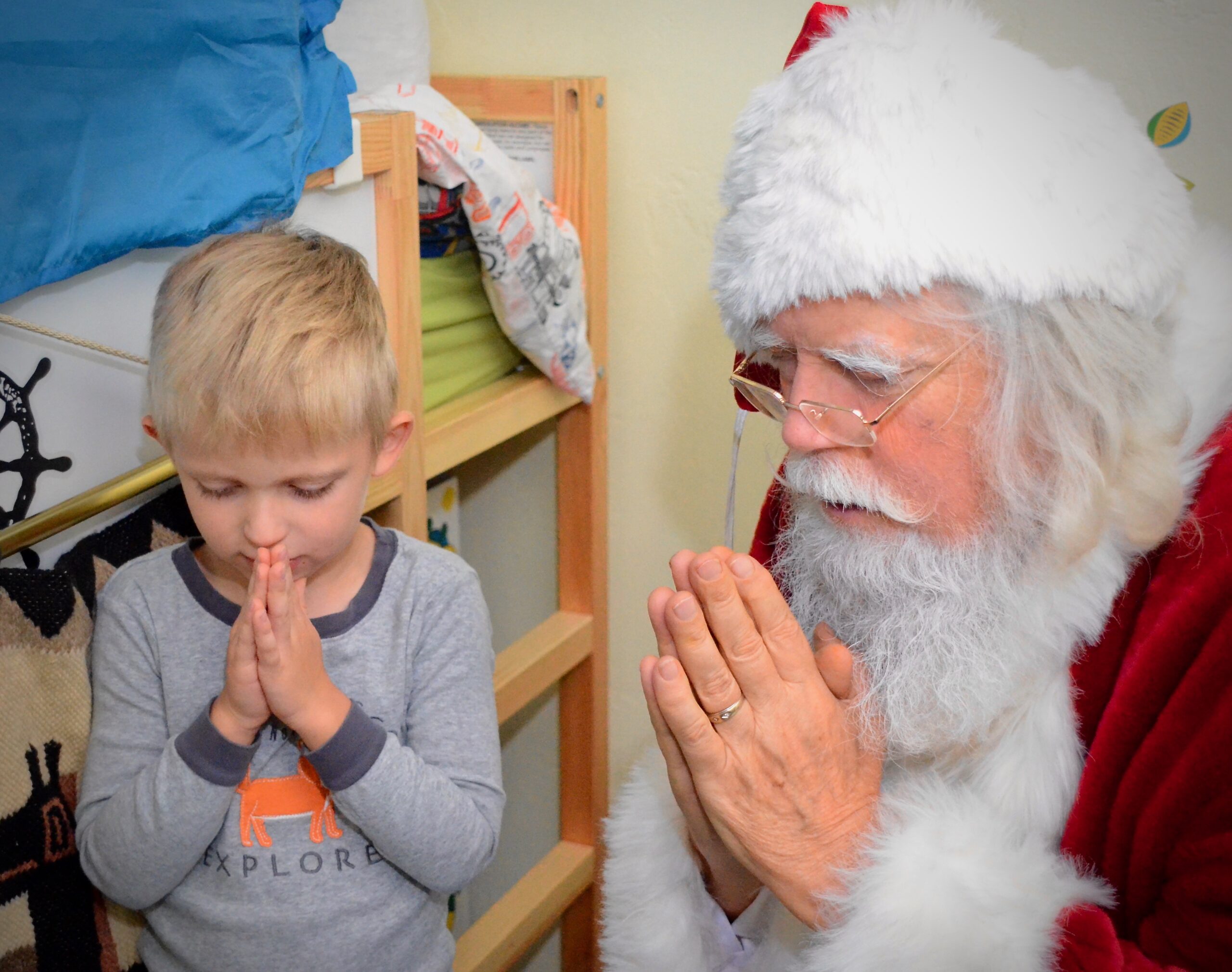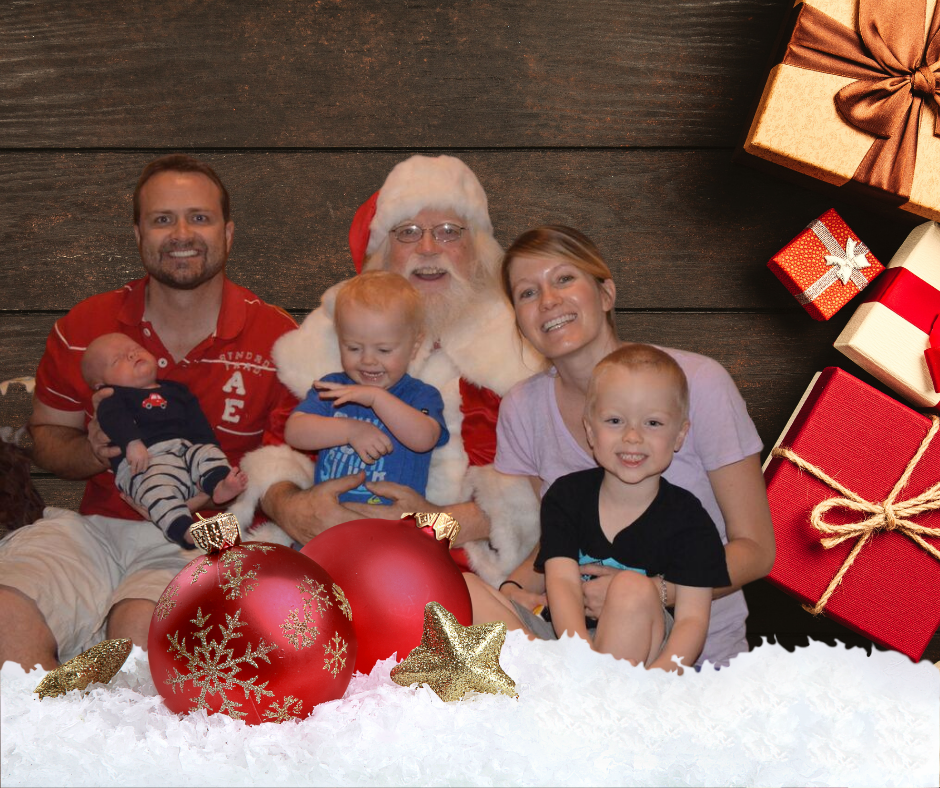 EVENING STORY TIME AND TUCK-IN WITH SANTA
Do you fancy Santa telling your kids a bedtime story? We can make this happen. Santa Roger will come over at bedtime and read a story to your child(ren) and tuck them into bed. Sometimes, kids just don't want the day to end, they don't want to stop playing and wish the day could carry on forever, creating a challenge for the parents. Let Santa help with a little Santa magic. Kids love Santa, and they will love having Santa Roger read them a bedtime story and tuck them into bed.
We work with you to help pick the right story or stories for your child and we don't mind reading more than one. Santa will listen to your child's bedtime prayer (if that is your family tradition). The idea is to make them fall asleep with a memory they will cherish for a lifetime. santa Roger has a collection of wonderful bedtime stories that your kids will enjoy. We bring the Christmas season right to your kid's beds. We are out to give every child that special moment in their life. Roger has 20 years of experience providing holiday entertainment. Children love Santa and Santa loves children – so it will be pretty hard for kids to refuse to go to bed when they know Santa will be there to tuck them in and read an amazing story for them. Schedule your evening story time and Santa tuck-in today.
Book now for events prior to November 13th